Let us know the dates you have in mind and we'll get back to you with availability.
⇓ 

Scroll to Explore Comova Trips ⇓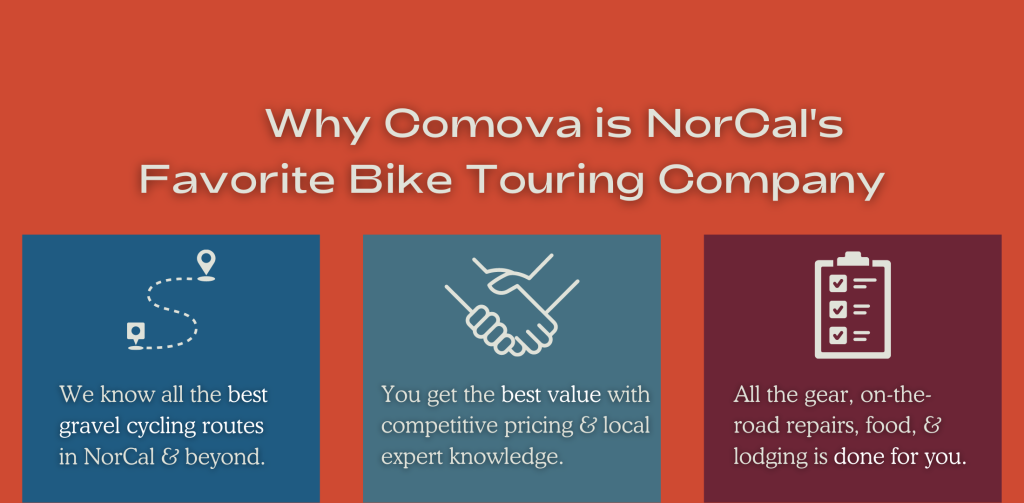 ✅ Local expert knowledge on the best, uncharted routes in NorCal & far beyond
✅ Routes that will challenge you–we focus on the riding experience which means leaving the wine tasting for after the ride
✅Meticulous route-planning, safety preparations,  delicious and healthy meals, and accommodations tailored to each unique cyclist
✅Choose from a self-guided trip, drop-in support, or be fully guided from start to finish
✅ Every trip is fully customizable to your schedule, ability level, ride preferences & budget to make it the perfect, affordable fit for you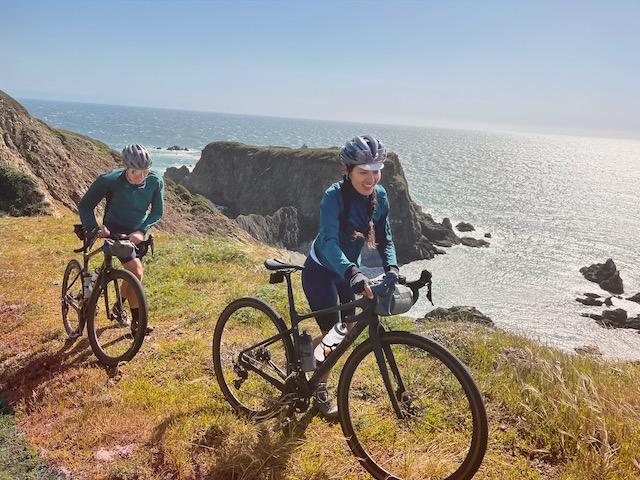 Ready to see what one of our trips looks like?
Why do our guests choose Comova?
"Even though we had varied skill sets in our group, every single one of us felt challenged and fulfilled over the course of the 3 days!"
"Loved the routes and beautiful Sonoma country scenery. Staring at the Milky Way at night takes all the stress away."
"Our adventure was incredible. Steve adapted routes day-to-day to meet everyone's needs."
Certifications & Memberships
We believe in the highest standards of professionalism and in supporting the organizations that help make what we do possible.